Nimisha Desai 
Founding Member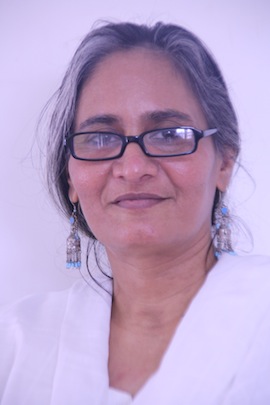 Nimisha is the heart, mind and soul behind Olakh. Since 1993 she is the executive director, providing her expertise on a daily basis. She has years of working experience at the grass root level with urban, rural and tribal communities, with a special focus on women empowerment. Furthermore she has translated various books on feminism, gender, etc. into Gujarati. She is strongly committed to the feminist cause, both in her professional and personal life. She has been conducting trainings on gender mainstreaming and related issues locally as well as globally.
"Feminism is like breathing."


Abha Bhaiya 
Founding Member
Abha is based in Siddhbadi near Dharamshala, Himachal Pradesh, She is associated with  JAGORI GRAMEEN, feminist Organisation. She has an extensive experience in trainings and campaigns. She is a pioneer of the women's movement in India. At present Abha conducts trainings at national as well as international level on issues like sexuality, gender and patriarchy.
"Olakh means continuity – taking the feminist movement forward. It is a great representative of the second wave of feminism in India and as such it fulfills many state-based needs. I think the organisation is fascinating; it focuses on simplicity and through sheer commitment, great work is accomplished."
Prof. Dr. Vibhuti Patel 
Joining Date: May 2005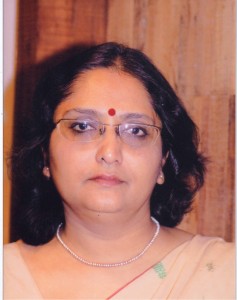 Vibuthi has completed her PhD in Economics and at present she is Head of the Post-Graduate department of Economics of SNDT Women's University, Mumbai. For the past 35 years, Vibuthi has been working for the feminist cause. She has an avid interest in disaster management and came across the Olakh team in the aftermath of the Kutch earthquake (2001) and the Gujarati communal riots (2002).  Since then she has helped with the process of documenting and evaluating the first ten years of Olakh.
"Olakh as a feminist organisation has made a crucial contribution in the women's world. Especially Olakh's field work demonstrates the organisation's effectiveness. I am furthermore truly touched by Olakh's team spirit –Evermember is granted the freedom to realise their own potential. There is a vibrant atmosphere, which is very energizing. One can find the feminist principles being practiced at a daily basis in Olakh, expressed for example in an informal setting. Despite having an informal feel, the organisation thrives on professional ethics and one can find a lot of voluntarism – Olakh does not offer a 9 to 5 working environment. The women here really empower each other and provide moral support at personal or political time of crises."
Dr. Ami Yagnik
Joining Date: August 2010
After three decades of practising as a general surgeon, Ami has recently phased out her personal practice and shut down her hospital in order to actively engage with and dedicate herself to the women's movement full-time. For the last 20 years, she has also been volunteering on a weekly basis as a surgeon for Sewa Rural (Jhagadia) – a voluntary development organization involved in health and rural development activities in the rural tribal area of South Gujarat. As a first step towards realising her dream, she took the initiative to host the first National Women's Conclave in Surat (Gujarat, India).
Punita Mehta
Joining Date: March 2008
Punita works as a Professor in Architecture at MS University Baroda and as a freelance architect with her own office in Vadodara. She came to Olakh to support the renovation of Olakh's new office space in 2007, but soon decided to permanently become a  part of the organisation.
Dr Syeda Hameed
Joining Date: May 2005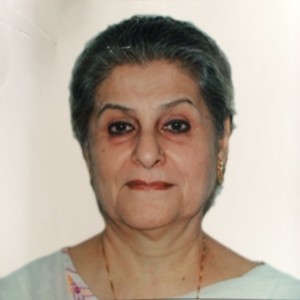 Syeda, an eminent writer and activist, was awarded Padma Shri, one of India's highest civilian awards in 2007. She formerly served as a member of the Planning Commission of the India, responsible for Health, Women and Children, Minorities and Voluntary Action. She has authored more than 20 books and articles pertaining to women's, religious, and minority rights in South Asia.
Neeta Pand
ya
Founding Member
Neeta is based in Ahmedabad, where she has initiated MARAG, a grass root level NGO, which is specialized in the marginalized pastoral nomadic communities of Gujarat. She has gained great experience working with these communities.
" I regard Olakh's approach as very valuable and necessary."
Parul Sheth
Founding Member
Parul is o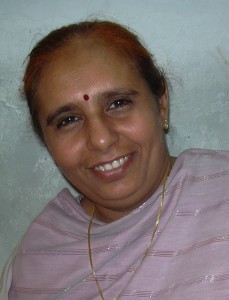 ne of Olakh's founding mothers. She is a lawyer, a graduate from Bombay University and at present the managing director of Shaishav (meaning childhood) – a Bhavnagar based NGO for underprivileged children. She has been associated with the field of development for the last fifteen years and has extensive experience with women and children in the Urban Slums.
"Olakh keeps my interest in women's issues alive – it keeps me alive. It is wonderful to be surrounded by friends, in a space where people understand one another at a very deep level. I especially admire the way in which Olakh starts tackling the feminist issues at a young age, for example in the adolescent girls' programme. Every woman is a girl first and her right starts there."
Asmita M J
Founder Member
Asmita M J is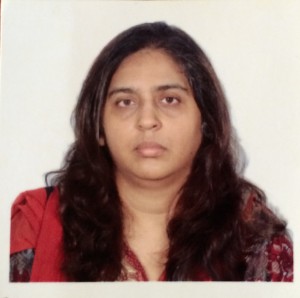 a Gender and Communications expert based in Mumbai. She works as a freelance development consultant. Her previous consulting assignments include SNDT University Mumbai, Mahila Samakhya Gujarat, SWISS Aid, among others. She has also published papers on issues including Gender Ideology, Communalism and Political Economy of India.
Our journey so far has been a labor of love and toil of countless individuals. We express our gratitude to each one of them, including our former board members: Indira Pathak, Beena Jadav, Viraj Pandit, Elamma Varghese, Sadgi Joshi, Aditi Desai and Mamta Baxi.