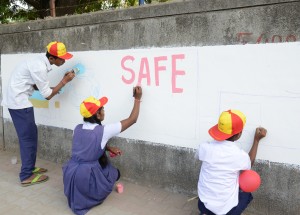 "Around the corner of the street, there's him standing– "Oye heroine, oye maal!"("Hey babe, hey sexy"), he calls out. You start walking faster, trying to get to the bus station quickly, constantly looking over your shoulder. You arrive, but as soon as you turn, there's him again at the bus station, exchanging suggestive glances with his friends, pretending to talk to them but clearly commenting on you. You pull out your phone, ignoring and appearing to text. The bus arrives – finally! You heave a sigh of relief and collapse in your seat. But wait, there's him sitting beside you again – brushing his thigh against yours, leaning in forcefully. You put your handbag in between, your discomfort unnoticed in a bus packed with people. Sitting through the agony, you finally reach your stop and hail an auto back home. Alone at last? Nope! In the auto, there's him again – ever so slightly adjusting his rear view mirror and singing. You reposition yourself to avoid his direct stare. Arriving into the safety of 'home', the momentary bubble of security is popped when you spot him again – at the gate, in the lift, in the corridor, EVERYWHERE!"
LET'S BE THE FIRST….
To make public places free from Sexual Violence
Staring, stalking, rape, whistling, verbal comments, acid attacks, flashing, assault, leering are all crimes that every wo_man faces, every single day.
To address the often ignored issue of sexual violence in public places, we initiated our action-based campaign "Rising for a Safe Vadodara for wo_men".
Our aim is to create awareness and advocate for gender-inclusive public places, where every wo_man can go – no matter where, when or with whom – without any fear!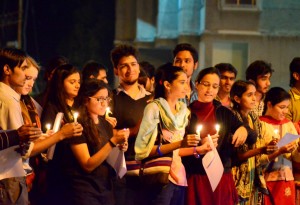 Find updates on the forthcoming, current and past events and activities of this campaign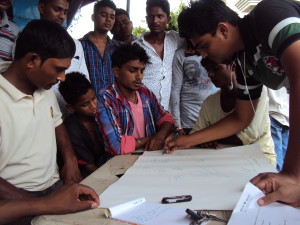 Find our campaign material, presentations, news articles, papers on these topics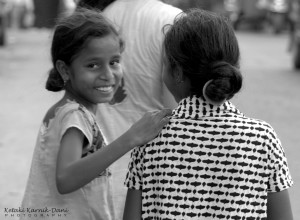 Find useful tips on what you can do against sexual violence in public places!
Share your feelings, stories, experiences to raise your voice.