Olakh (a Gujarati word for 'Identity'), is a feminist organisation established in 1993 to challenge existing discriminatory patriarchal mindsets and structures of power relations as manifested in gender, caste, class, religion and ethnicity to promote dignity and justice for all.
The work of Olakh revolves around the two concepts: 'Jagya' (Space) and 'Samvad' (Dialogue).
It is a warm, safe, secure, confidential, non-judgmental, non-sectarian and knowledge based space to have dialogue, to share and nurture joy, to give and get inspiration and support in moments of helplessness and isolation. It is a space to grow and assert one's identities with pride and dignity.
Olakh
A Word that Reflects the Very Essence Of Ourselves – Our Work – Our Identity – Our Being Our Being as Women, Women with Talents, Women with Dreams and Women with a Voice It is a Journey We want for all of us… To embark upon; So through our Passion and Ideology We want to be with Women, Who start their Own Journeys, Or Join the Hands of those… Who are already on their Way!  
Olakh a Space to Share was born in a struggle to address and support women. It started from these humble meanderings in the context of the women's movement in India. After much exhaustive voluntary spirit of 3 years, in 1996 the foundation stone was laid in Vadodara, Gujarat with the long term vision to create a just and peaceful society, considering all prevailing violence, discriminations and injustice that the society renders to its vulnerable sections of people with a focus on women. Slowly and steadily our efforts took the shape of a Feminist Resource, Counseling and Training Center, known nationally and internationally.
It is a charitable trust and society registered under the Bombay Public Trust Act 1950 No F 3520 and Societies Registration Act 1860 No. Gujarat 3654 on 26th May 1993.
FEMINIST IDEOLOGY is the foundation of our work and a source of inspiration to continue our struggle for liberation and equality without prescribed identities being the determining factor to create a humane society. The core of our ideology is the notion that all humans, irrespective of their identities, are equal and should be treated as such across borders and boundaries.
According to the 1995 Beijing Conference, feminism means "looking at the world through women's eyes". We at Olakh have adopted this definition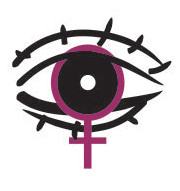 and it forms the basis of our logo that represents the eye looking through the woman's symbol towards the outer world. We believe all issues are women's issues and it is important to "look at the world through women's eyes". Be it issues that are economic, war or ethnic, communal or domestic conflicts; women have a point of view on everything.
We at Olakh constantly strive to construct a society where every human, irrespective of her_his* background or birth, can avail an equal opportunity to grow and develop with their innate potential. Olakh promotes the culture of co–existence and non–violence that celebrates diversity of beliefs and practices, that is gender sensitive and inclusive. Olakh is open to everyone seeking to raise voice against discrimination, violence and injustice for the betterment of the society.
Our constituency
You and us!
*The underscor signifies 'gender gap' to include all people who don't identify themselves as either man or woman.